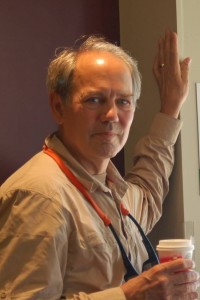 Prior to founding Applied Conservation, Greg served in varied positions at The Nature Conservancy from 1974 until his retirement from the Conservancy in 2010 — including leadership positions as Executive Vice President and as Managing Partner for U.S. Conservation.  He spearheaded the development of state-based programs and landscape-level conservation projects, including over ten years developing and managing the Conservancy's first landscape-level project on the Virginia Eastern Shore.  Since leaving the Conservancy he has organized and been the principal consultant for Applied Conservation LLC, facilitating conservation planning for varied clients.
Greg was instrumental over many years in developing the Conservation Action Planning (CAP) methods and tools, has facilitated over 100 conservation action planning workshops, and is the author of Landscape-Scale Conservation — A Practitioner's Handbook.  He organized and led the Conservancy's Efroymson Fellowship Program from 2000 to 2006, which engaged over 200 project teams from 49 states and 15 countries in workshops to develop conservation action plans.  Greg has facilitated many workshops involving multiple project teams with diverse groups of stakeholders, including series of workshops focused on marine areas, coastal and estuarine systems, and varied terrestrial ecosystems.
Since 2007 Greg helped develop, test, apply, and expand the use of a methodology for enhanced CAP, now called landscape conservation forecasting.  These tools include satellite imagery, ecological models, quantitative metrics, computer simulations, and cost-benefit analysis to determine which conservation strategies will most efficiently conserve and restore ecosystems in landscapes ranging from 50,000 acres to over 1,000,000 acres.  Greg is proficient in using the Vegetation Dynamics Development Tool and ST-Sim for computer simulations of alternative landscape management scenarios.  He has facilitated numerous ecological modeling and conservation planning workshops with federal land management agencies, private landowners, and other stakeholders.  He is lead author of Enhanced conservation action planning: assessing landscape condition and predicting benefits of conservation strategies, in the Journal of Conservation Planning.
Greg has also led varied innovative applications of the CAP framework, including:
Facilitating a multi-agency team including federal and state agencies, and the Southern Nevada Water Authority, in developing a monitoring, management and mitigation plan for proposed large-scale regional groundwater withdrawals in Nevada.
Assisting the Missouri River Ecosystem Restoration Plan, led by the U.S. Army Corps of Engineers and the U.S. Fish & Wildlife Service, in applying the CAP framework to assessing social, economic and cultural resources and their linkages to ecosystem targets.
Completing an ecosystem health assessment for the Great Salt Lake, in collaboration with SWCA Environmental Consultants, for the State of Utah's Great Salt Lake Advisory Council, and subsequently with the Utah Division of Water Quality to develop narrative standards for GSL wetlands health.
Developing an Ecosystem Health Scorecard for the "Top of the South Island" of New Zealand, working as a volunteer for the New Zealand Dept. of Conservation and the multi-partner Kotahitanga mō te Taiao Alliance.
Greg has worked on developing numerous environmental scorecards, dashboards, and software, including a streamlined version of the CAP Excel Workbook called turboCAP.
Most recently, Greg has led the development of "America's Last Great Places" as a systematic undertaking to assess priority areas for conserving natural diversity in the United States.
Greg has an A.B. in Economics from UNC-Chapel Hill and an MBA from the University of Virginia.
He currently resides in Atlantic Beach, Florida and Bozeman, Montana when not out in his campervan exploring and hiking in the Last Great Places.
Contact Information:
Phone 904-257-3231
Email: glow@appliedconservation.com